Middle East Theatre Academy
العربية

Launched in 2011The Middle East Theatre Academy (META) is a first-of-its-kind academy designed to introduce, influence, and nurture the youth of the region in the art of theatre, stage performance and related education. The non-profit Academy offers a range of creative opportunities for young, emerging artists throughout the Middle East, with a special focus on motivating underprivileged youth, by facilitating workshops, master classes and special events. Led by industry professionals in every facet of theatre and stagecraft, participants gain insight in the areas of performance, directing, writing, producing, stage management, lighting, set design, costumes, and makeup application. Emerging artists and students, who may not otherwise be afforded the opportunity due to their social, global, or otherwise economic circumstances, will have a chance to discover important life skills, develop a passion and create a path for achievement.
Home Grown
On January 25, 2015, META launched its inaugural project, 'Home Grown', discovering and celebrating the artistic talent that saturates the youth of the Middle East, a community consisting of over 200 different nationalities and cultures. This unique philanthropic programme offered 34 talented youth across the region a once-in-a -lifetime, expense-free opportunity, to realize their potential in the areas of art, theatre and music. The intensive two week theatre training programme, which took place for the first time in the Emirate of Sharjah, UAE, culminated in the production of 'Dhow Under the Sun', a play in Arabic and English, which publicly premiered to local guests in support of the inspirational initiative.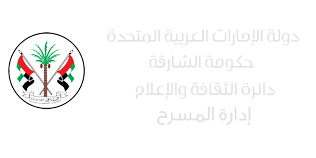 Under the patronage of Her Highness Sheikha Jawaher Al Qasimi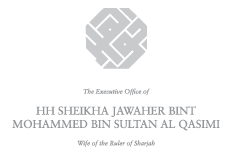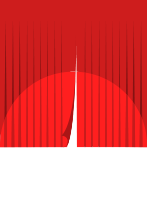 Dhow Under the Sun
by
Hassan Abdulrazzak
"Do you want to play safe or do you want be happy?"
The city of Dahab and surrounding areas have been hit by a devastating flood. Many people have sought refuge in Dhow Camp. There, Ghalia, a gifted young engineer is trying to build a powerful solar panel with the help of Anis, an enterprising cigarette seller. "Dhow Under the Sun", is a touching story that sheds light on current social and environmental issues of the Arab world and proves leadership and innovation are the key to its future. It is a story full of humour and romance, and about the agonies and rewards of pursuing your dreams.
Cast
---
Abduljabbar Alsuhili
Age: 25
Country: Yemen
Character: Bassam


Ahmad Al-Tamimi
Age: 25
Country: KSA
Character: Abu Duma

Alaa Masri Zadh
Age: 24
Country: Syria
Character: Ghalia

Alhasan Yousef
Age: 23
Country: Syria
Character: Badha

Amina Adel Mohamed
Age: 19
Country: Egypt
Character: Um Sawsan

Beyan Avci
Age: 23
Country: Iraq
Character: Azalea

Bilal Berakdar
Age: 25
Country: Syria
Character: Yaser

Cyril Kokozaki
Age: 25
Country: Lebanon
Character: Anis

Dalia Shawky
Age: 21
Country: Egypt
Character: Alia

Duna Fakhouri
Age: 23
Country: Jordan
Character: Duna

Ebrahim Al Hajaj
Age: 21
Country: KSA
Character: Abdullah

Hala Albassar
Age: 25
Country: Syria
Character: Nada

Hamzeh Shaker
Age: 19
Country: Jordan
Character: Bandar

Haydi Koussa
Age: 25
Country: Egypt
Character: Laila

Hossam Soliman
Age: 22
Country: Egypt
Character: Hazim

Laila Laila
Age: 20
Country: Syria
Character: Yala

Lama Al-Amine
Age: 25
Country: Lebanon
Character: Soha

Lea Hariri
Age: 22
Country: Iraq
Character: Tina

May Fady Adra
Age: 22
Country: Lebanon
Character: Fairuz

Meera Al Midfa
Age: 24
Country: UAE
Character: Dr. Cecilia

Mohamad Alrefai
Age: 25
Country: Syria
Character: Abu Dahia

Mohamed Habib
Age: 21
Country: Egypt
Character: Ghareeb

Mona Ragab
Age: 23
Country: Egypt
Character: Manal

Muna El-Basha
Age: 18
Country: Palestine
Character: Lana

Nada Mahfoud
Age: 24
Country: Syria
Character: Zeina

Nairuz Al Ajlouni
Age: 21
Country: Jordan
Character: Rami

Nour Eddine Kahil
Age: 22
Country: Algeria
Character: Sam

Nour Hossini
Age: 22
Country: Syria
Character: Mounis

Rabee' Mahmood
Age: 21
Country: Palestine
Character: Taisar

Rashed Alnuaimi
Age: 22
Country: UAE
Character: Mohamed

Rawan Naser Musleh
Age: 23
Country: Palestine
Character: Sara

Raya Khatib
Age: 23
Country: Jordan
Character: Karma

Walid Saliba
Age: 21
Country: Lebanon
Character: Farhan

Zyne El Abidine Mastouri
Age: 23
Country: Tunisia
Character: Abu Assad